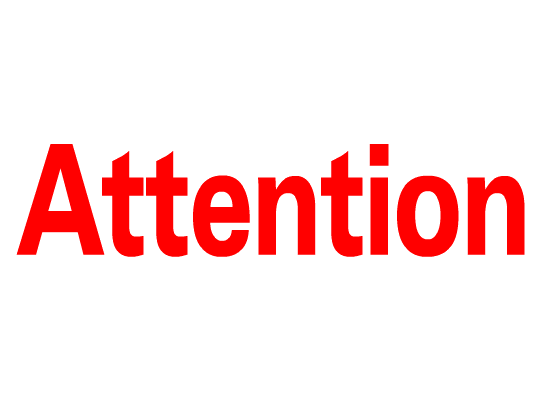 I am aware of some misinformation traveling through the Greater Hazleton community with regard to the first day of school for the 2017-2018 school year. The information on social media states, that the first day of school will be August 15, 2017. This information is
inaccurate
, as the school calendar for next school year has yet to be developed and/or approved. The 2017 – 2018 school calendar will be made available once it is submitted to and approved by the HASD Board of Education. Thank you for your continued support of the HASD.
Estoy consciente de ciertas malas informaciónes que rodean la comunidad de Hazleton. En relación al primer día de clases para el año 2017-2018. La información que está en la redes sociales, es que el primer día de clases será el 15 de agosto de 2017. Esta información es incorrecta, el calendario para el próximo año escolar debe estar desarrollado y aprobado. El Calendario escolar 2017-2018 estará disponible una vez que sea sometido y aprobado por la Junta de Educación del HASD. Gracias por su continuo apoyo hacia el HASD.
---
---

Updated 2016-2017 School Calendar (Board approved 10/27/2016).
---

2017 PSSA Opt-Out Letter
---

Hazleton Area School District
Middle School Planning Committee
2. Rose Kelly

3. David Pedri

4. Lori Nice

5. Pamela Rafalli

6. Nancy Thomas

7. Jill Zanolini

8. Jocelyn Podlesney

9. Tammy Skotek

10. Deb Victor

11. Dr. Craig Butler

12. George Donadi
UPDATE
The Junior High Study committee met again in the month of December. The committee has reduced the considerations to three options.
Option 1...one seventh and eighth grade building to incorporate 7th and 8th graders in the boundry areas of West Hazleton, Heights Terrace, Maple Manor, and the Castle. This one combined 7th and 8th grade building would be located at the Castle.
Option 2.... all seventh and eighth graders in the district would be placed in one seventh grade building and one eighth grade building at either West Hazleton Elementary/Middle School and Maple Manor Elementary/Middle School or either of those schools used in combination with the Castle.
Option 3 is no change.....stay as is
All comments and input are welcome through the school district website. Email addresses are listed for all members.
The committee is coming closer to the time when they will be making recommendations to the School Board. Options recommended to the Board may come as early as the January Board meeting.
---
El comité de Estudio de Escuela Intermedia se reunió de nuevo en el mes de Diciembre. El comité ha reducido las consideraciones a tres opciones.
Opción 1... un edificio de séptimo y octavo grado para incorporar a los estudiantes del 7mo y 8vo grado en las áreas límite de West Hazleton, Heights Terrace, Maple Manor y el Castillo. Este edificio combinado del 7mo y 8vo grado estaría localizado en el Castillo.
Opción 2.... todos los estudiantes del séptimo y octavo grado en el distrito serian ubicados en un edificio de séptimo grado y un edificio de octavo grado ya sea en la Escuela de West Hazleton Elementary Middle y la Escuela de Maple Manor Elementary/Middle o cualquiera de esas escuelas usadas en combinación con el Castillo.
Opción 3 no hay cambio.....estarán como están
Todos los comentarios y opiniones son bienvenidos a través del sitio web del distrito escolar. Las direcciones de correo electrónico están enlistados para todos los miembros.
El comité se está acercando al momento en cuando ellos estarán haciendo recomendaciones a la junta escolar. Las opciones recomendadas a la junta pueden venir tan pronto a la fecha de la reunión de la junta en Enero.