Dear Parents/Guardians,
In an attempt to ensure the safety of your child, McAdoo-Kelayres will be conducting an evacuation drill on Friday, October 24th in the morning. The drill is designed to prepare the faculty , staff, community, and student body in the unfortunate event that something should happen at McAdoo-Kelayres Elementary Middle School.
McAdoo Kelayres
Elementary/Middle School
Home Of The Mustangs
Grades K-8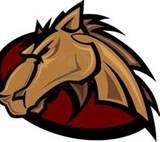 A
t McAdoo-Kelayres, we believe administration, staff, faculty, students, and parents working together will shape and mold children into becoming self-directed, life-long learners who are responsible, contributing members of society.
W
e invite you to become partners in education with us here at McAdoo-Kelayres. Please use our site to become familiar with programs being offered, become aware of any upcoming events, or communicate any thoughts to us.