Concerts: The MIOSM Concert Thursday, March 16 Report at 6:00 p.m. Wear all black from the waist down. Wear a white shirt or blouse with a sleeve. Wear black shoes, and black socks or tights. Concert starts at 7:00 p.m. The concert includes the HASD Honors Elementary and Honors Middle School Choirs.

Final trip payments are due no later than 3/15/17 Check with Mrs. Sharonoff to get your trip balance.
If you are interested in a trip T-shirt, they are $15 and money/orders must also be made by March 15.
There is a mandatory trip meeting on Monday, March 20 at 7PM to collect paperwork and discuss final preparations for the trip to Florida. Bring all forms, policies, slips, and a parent to the meeting!
Chamber Singers: Singers will resume rehearsal after the March Concert.
Monday/Wednesday after school until 3:30 is Regional Chorus.
Tuesday after school until 3:30 is District Jazz.
REMINDER ABOUT GRADING POLICY: the concert counts as 25% of the class marking period grade
All Concerts are all at 7:00 PM in the HAHS Auditorium
Price of admission is $5.00- adults, $4.00- students
REPORT TIME FOR CONCERTS- 6:00PM
Fall Choral Concert - Wednesday, October 26, 2016 (Attire- Robe with all black from the waist down)
Winter Band and Chorus Concert - Tuesday, December 13, 2016 (Attire- Same as the Fall Concert)
MIOSM CHORAL Concert - Thursday, March 16, 2017 (Attire- White on top, black on bottom)
Choral POPS Concert - Tuesday, May 9, 2017 (Attire- Spring dresses or professional pants suit for ladies, Dress pants, tie, button down shirt for gentlemen) Report time is 6:00PM Concert starts at 7:00PM
Distinguished Grad Ceremony (Robes- same as the Fall Concert) Report 5:00 Thursday June 8. Start time is 6:00PM
Graduation Friday June 9, 2016 (Robes- same as the Fall Concert) Report 5:00 Start time is 6:00PM
PMEA CALENDAR 2016-17
District Pre-Auds: Sunday, 10/16 Valley View
District Jazz: Saturday 12/10 Dallas Area Middle
District 9 Chorus Festival: January 11-13 Marywood
Region IV Chorus Festival 2/22-24 Hughesville High
District 9 Jazz Festival 3/31-4/1 HAZLETON AREA HIGH SCHOOL
All-Eastern Chorus 4/5-8 Atlantic City, NJ
All-State Chorus 4/19-22 Erie, PA
Chorus Fest 5/12 Mountain View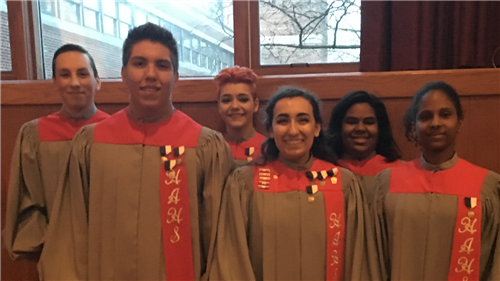 District Chorus 2017 Congratulations to (back row) Myles Hernandez(Bass 2), Jasmine Treichler (Alto 1), Lisbeth Mora (Alto 2),(front row) Allan Avila (Tenor 1), Angelina Umbriac (Alto 1) and Albairis Cruz (Soprano 2) who were selected at the PMEA District 9 Pre-Auditions to perform at the District Chorus Festival at Marywood University January 11-13, 2017.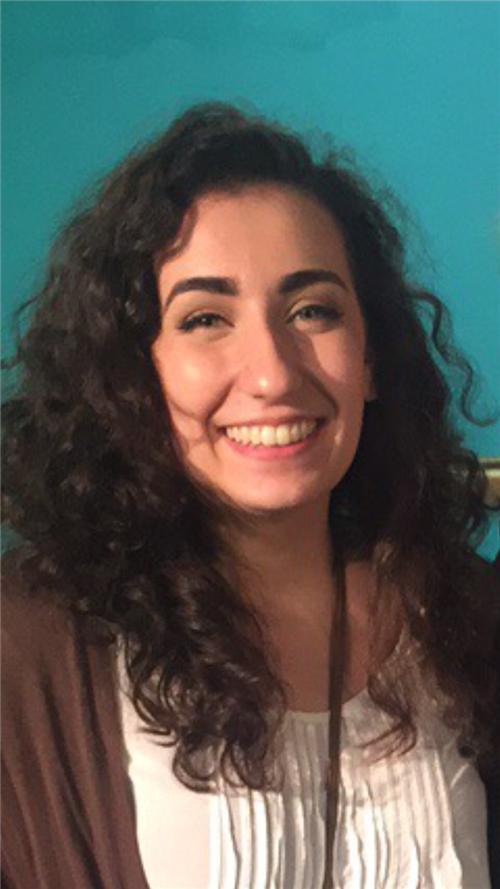 All-Eastern Chorus 2017 Congratulations to Angelina Umbriac (Alto 2) who was selected to perform at the NAfME 2017 Biennial Eastern Division Conference. The Music Festival will be held April 5-8, 2017 in Atlantic City, NJ.
District Vocal Jazz 2017-
Allan Avila (Baritone), Nancy Bucci (Soprano), Lisbeth Mora (Alto), and Olivia Onore (Soprano) were selected by audition to perform in the District Jazz Choir at the PMEA District 9 Vocal Jazz Festival. Sera McManus(Soprano), Wellington Taveras (Baritone), and Jasmine Treichler (Alto) were selected to sing with the Jazz Lab Choir. The festival will be held March 31- April 1 at Hazleton Area High School.
PMEA ALL-STATE 2016 Congratulations to Angelina Umbriac and Ronald Miller who were selected to participate in the Pa All-State Chorus 2016. The All-State Conference and Festival was held in Hershey, PA at the Hershey Lodge March 30-April 2, 2016