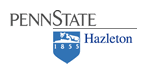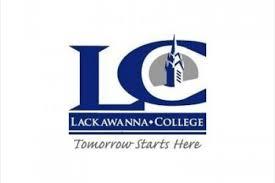 Lion Scholars Dual Enrollment
Hazleton Area High School and Penn State University are proud to announce an exciting opportunity available to Hazleton Area High School and Career Center juniors and seniors during the 2020-2021 school year through the Lion Scholars Dual Enrollment Program.

Participating juniors and seniors will be able to enroll in a three-credit Penn State communication arts and sciences course, Effective Speech (CAS100A), at a 75% tuition reduction.

Interested students and their parents or guardians are invited to an information session, date to be announced.

At this session, those interested can meet Penn State University and Hazleton Area faculty and administrators, review the application process, and have questions answered.

This event is free, but registration is requested.

Please visit or call the high school guidance office at 570-459-3221, extension 81516 for registration and additional details.

Lackawanna College Dual Enrollment

*Other dual enrollment and/or early college opportunities exist through a cooperative agreement with Lackawanna College: Honors Psychology, Honors Sociology, Honors Accounting 3, Honors Statistics, Honors Creative Writing, and Honors World Cultures. Please contact your counselor for more details.