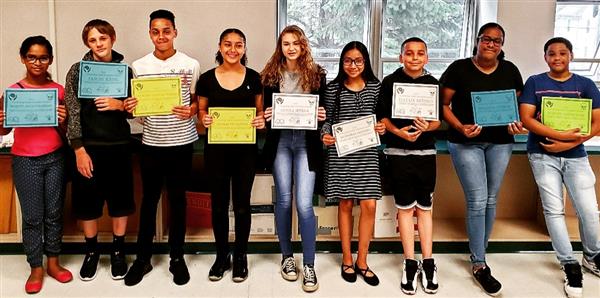 Top Health Students of The Year
The following students were chosen for an award that recognizes them for their academic achievement in Health Class. All of these young men and women demonstrate a common interest in the health field and recorded the highest grade averages in their class.

(From left to right) These students are:

Noelys Arias Fajardo & Jason Kehl (Top Students in 1st Period) Maxiamo Varga Torres & Andralyn Santos (Top Students in 3nd Period), Corra Severa (Top Student in the Entire 7th Grade with an 100% Average) Monserat Santizo & Isaiah Bueno (Top Students in 3rd Period), Brianna Tejeda & Joseph Asencion (Top Students in 5th Period).

Great Job!