A Safe Place to Trick or Treat!!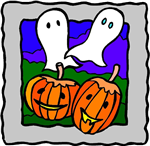 2016 & 2017 Yearbooks



Available for Pick-Up
Monday - Friday, 8:30AM - 2:00PM
H
azleton
A
rea
H
igh
S
chool
T

hrough a dynamic partnership of educators, learners, and community members, Hazleton Area High School students will develop the skills necessary to become life-long learners in a culturally diverse community.
I

ndividuals will be challenged to develop self-responsibility and to reach their highest potential in a safe and supportive environment using technology in a comprehensive curriculum.