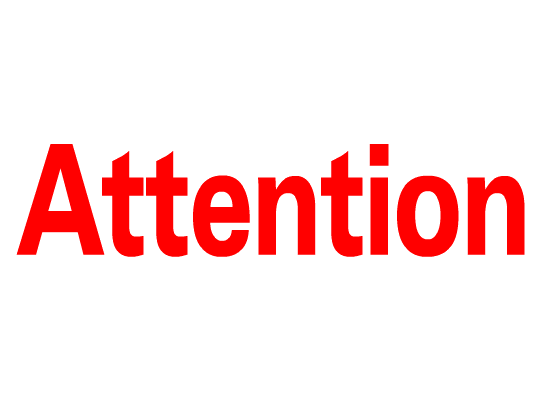 ---

Please click
here
to access the updated Transportation Bus Routes
---
9/11/2016 (12:50 P.M.) - TRANSPORTATION UPDATE
Parents / Guardians / Students:
After reviewing all of the routes that have been worked on this week we noticed there are still some routes that need to be edited. We are working with each of the contractors, along with Transfinder to make these routes as accurate and efficient as possible. We want to continue to move forward each day and we do not want any more confusion regarding the routes. We feel at this time that we need to work on these issues until they are all resolved before we release anything to our parents /guardians / students via our homepage (www.hasdk12.org) and our Facebook© page. We will continue to run the routes for this Monday (9/12/2016) as we did this past Friday (9/9/2016). We will continue to do this until further notice.
We will also try to give daily updates via our homepage (www.hasdk12.org) and Facebook© page to keep everyone informed.
Thank you for your continued understanding and patience.
---
9/9/2016 (6:00 P.M.) - TRANSPORTATION UPDATE
Parents / Guardians / Students:
As the weekend approaches we wanted to give our community an update on the status of the Hazleton Area School District bus transportation. We are continuing to make significant improvements to the routes, times and efficiency of our buses.
Some bus numbers and stops may have changed
. We are encouraging all parents to check our website (
www.hasdk12.org/transportation
) on Sunday (September 11, 2016) to review the most updated route information. We will continue to address all concerns and issues as we receive them. In addition, we will also update our routes due to the continued enrollment and address changes we are presented with each day.
---
9/8/2016 (6:50 P.M.) - TRANSPORTATION UPDATE
Parents / Guardians / Students:
The purpose of this message is to update everyone on the status of our bus transportation for the Hazleton Area School District and surrounding private/parochial schools. The district has had individuals working from the early morning hours into the evening hours on bus routes, resolving issues and adjusting times. In addition to our employees working hard to alleviate our issues we have had consistent support from Transfinder and our bus contractors alike. We are continuing to make every effort to return all phone calls and emails we have received. We believe we are making significant strides in eliminating the majority of problems and issues. Tomorrow there will be an updated message with additional information. On behalf of Superintendent Dr. Butler, we remain committed to the safety and welfare of our students and the efficiency of our transportation system. Your patience and understanding during this process is much appreciated.
---
8/29/2016 (7:55 P.M.) - TRANSPORTATION UPDATE
Parents / Guardians / Students:
We would like to notify all parents / guardians / students that we are fully aware there are issues regarding transportation to/from school for tomorrow. We have been resolving as many issues via email and phone calls as possible. We want to make it clear that all phone calls have been logged onto a spreadsheet and are being addressed by our transportation staff and transportation software provider. The amount of calls that we have been receiving has greatly exceeded the amount of calls that we are able to resolve at any given time. Unfortunately, a technician with knowledge of our transportation software system is the only person who is able to return all of the emails and calls we have been receiving, therefore additional staff has been assigned to try and address the backlog of emails and calls. If you haven't heard from us to date you will hear from us as soon as possible. Please note due to these extreme circumstances all buses and schools will be lenient.
---
8/27/2016 (2:11 P.M.) - TRANSPORTATION UPDATE
Please note that we have been receiving many calls (voicemails) and emails concerning the transportation bus cards, pick ups, etc. We want to assure you that your calls (voicemails) have been received and logged. We are diligently working on all of these issues and are doing our best in trying to resolve all of them. We ask for your patience and understanding. We will have a team of people returning calls prior to Tuesday. Unless you have another issue with a change that has been made, we respectfully ask that you do not leave a second or third message because it is only tying up the voicemail server and delaying our response time back to everyone. Again, thank you for your patience and understanding and be assured we are doing our best to work out any or all issues as it deals with the transportation of our most important commodity, OUR CHILDREN.
---
Please feel free to contact our Transportation Department with any issues you may have regarding your child's transportation to/from school. We will be available over the weekend. Please note that if you access our voicemail system instead of a live person it is because we are either on the telephone with another parent, contractor, etc. or have stepped away from our desk. PLEASE BE SURE TO LEAVE A VOICEMAIL MESSAGE. We will call you back. In order to expedite your issue please call or email (preferred method) and please be sure to leave the following information:
> Your Name
> Your Contact Telephone Number
> Your Email Address (IMPORTANT)***
> Student(s) name(s)
> Student's School
> What your issue is
Instead of mailing (U.S. Mail) any revised bus cards we need your email address so we may email the revised bus card to you so you receive it immediately.
Thank you everyone for your patience.
Hazleton Area School District
Melissa Gambini
Supervisor of Transportation
(570) 459-3111 Ext. 3133
---

HASD Middle School Planning Committee
Please click
here
to access the application.
---

Updated

2016-2017 School Calendar

(Board approved 7/27/2016)

.
*** Pending PDE (Pennsylvania Department of Education) approval.
Please note this is the current HASD School Calendar until a revised calendar is Board approved.