WELCOME TO THE HAZLETON AREA ACADEMY OF SCIENCES
COVID-19 Review and Enrichment
Dear Students and Parents or Guardians,
Your child's teachers have review and enrichment activities on their websites, Schoology, Slack, or OneNote. You might have to go into the course itself on the teacher's website or an enrichment link. Please check these places. We are attempting to reach out to all of our students and keep them involved in school at some level. Unfortunately, the Internet infrastructure of this country was not built to handle the demand of this crisis. The online learning platforms were not programmed to handle the huge demand. There is not enough band width. I know many of you are not able to get onto Schoology or load YouTube videos. I ask you to try again at a later time. We are having the same problems on our end.
I hope all of you are safe and healthy in every way. We will get through this together. Rest assured, we will continue to do the best we can for all students. All we can ask in return, is that you do your best, as well. Please be patient with us and with the technology issues you are having.
You have been asked to take a survey letting us know your technology issues, including lack of Internet. Please reply to those surveys if you can. The survey will be conducted by your homeroom teacher.
Thank you and best wishes to all of you as we go through this pandemic. Feel free to email me with questions or concerns.
Sincerely,
Mrs. Marie Ernst
ernstm@hasdk12.org
Parent Information Night for incoming students for the 2020-2021 school year-postponed due to the state closing of all schools
Watch for update
PA School Climate Survey link and codes
Please make sure you use the drop down option and choose the Hazleton Area Academy of Sciences
Invite Codes:
Parent: G3Z5NA
Community Member: PILKGT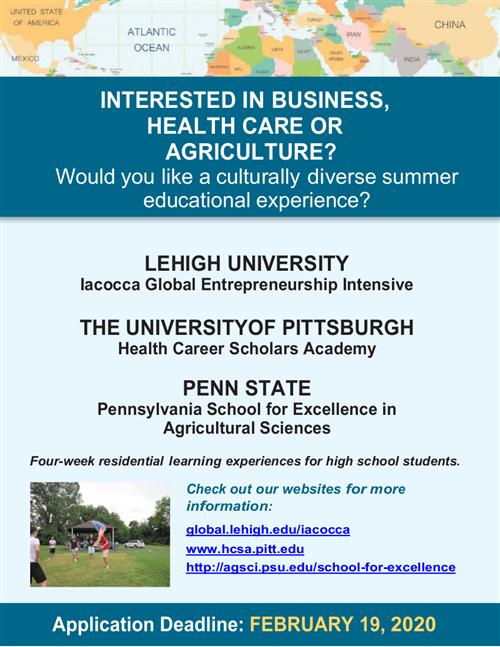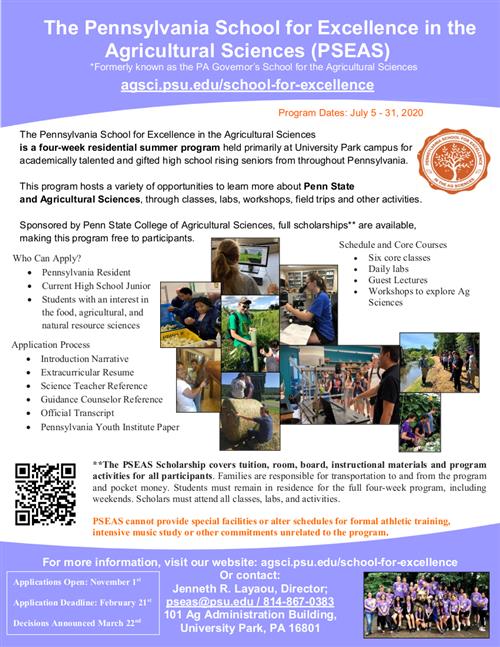 Tutoring is available for all students on Mondays and Wednesdays after school until 3:30 PM at the Academy
Students can receive help with time management, study skills, and understanding content
See Mrs. Hopkins to sign up
---
Mrs. Marie Ernst, Principal, and Mr. Brian Jacobs, physics and math teacher, were trained in stategic plan analysis for STEM schools through the Luzerne County Intermediate Unit 18 in the fall of 2017. We performed the analysis of the school, with the help of LIU 18, and have been working with all faculty to implement the improvements at the academy. We are working to make our school even better.
6 Steps to prevent the flu
1. Wash your hands with soap and water for 20 seconds.
2. Cover your nose and mouth with a tissue when you cough or sneeze.
3. Avoid touching your eyes, nose and mouth.
4. Avoid close contact with sick people.
5. Stay home if you are sick.
6. Get a flu vaccine
For more information regarding influenza visit www.cdc.gov
King's College
Lackawanna College
Lackawanna College is now offering Introduction to Statistics and Data Analysis
You must be enrolled in Honors Probability and Statistics at the Academy
The cost for the course is $300.00
Credits transfer to all state universities and many other colleges and universities
See Mr. Matterazzo, Mrs. Hanczyc, or Mrs. Ernst for an application.
LCCC
Luzerne County Community College online classes can be taken by seniors during the school day in the 2018-2019 school year. They will assigned to one period of the day. The list of courses is available under college classes (drop down menu).
Wilkes University
Wilkes University online classes can be taken by seniors during the school day in the 2018-2019 school year. They will assigned to one period of the day. The list of courses is available under college classes (drop down menu).
---
Investigation
Discovery
Team Work
Presentation
---
The Academy is a S.T.E.M. (science, technology, engineering, and math) magnet school in the Hazleton Area School District. The academy offers a variety of learning opportunities in the sciences, including onsite college courses at reduced tuition rates, project-based learning, individual and group work, and many creative ways for students to demonstrate their knowledge.
College Classes Offered at the Academy
Introduction to Engineering Design (EDSGN100) Penn State University
Effective Speech(CAS 100A), Penn State University
Chemistry 151 and Chemistry 152
Biology 151 and Biology 152 taught by Mr. Jeff Koch
All courses are offered at greatly reduced tuition rates.
---
Ear Buds
No EAR BUDS or HEADPHONES are allowed in school
---
Mrs. Marie Ernst, Principal
Hazleton Area Academy of Sciences
40 Azalea Drive Drums, PA 18222
Phone: (570) 459-3221, Ext. 88501
Email: ernstm@hasdk12.org
Fax: (570) 359-3605
Secretary: Mrs. Vanessa Barletta, Ext. 88500