---
Seniors must complete the Senior Survey.
---
Penn State Hazleton
Dual Enrollment Courses 2020-2021
---
Hazleton Area High School
Class of 2020
If you missed picking up your cap and gown last week, you may pick it up on Thursday, May 28, 2020, from 10:00 AM-2:00 PM
We are working diligently on a plan for graduation that will honor the success of students comprising the Hazleton Area High School Class of 2020. We recognize how hard each one of our seniors has worked over the last 13 years. Members of our graduating class deserve a first-class ceremony to celebrate their high school accomplishments.
Administration has met with members of Student Council, along with Class Officers, to discuss the formulation of a plan. Once details are finalized, an announcement will be made detailing the final product. Please remember that we need to adhere to all governmental and/or local ordinances during this pandemic. The last thing we want to do is jeopardize the health and the well-being of any of our students and/or any members of our staff.
Any finalized graduation plan will include both the Class of 2020 Commencement Ceremony and the Class of 2020 Distinguished Graduate Medal Ceremony.
**************************************
Hazleton Area High School Clase de 2020
Estamos trabajando diligentemente en un plan de graduación que honrará el éxito de los estudiantes de 2020 de la escuela secundaria de Hazleton área. Reconocemos cuán duro ha trabajado cada uno de nuestros estudiantes en los últimos 13 años. Los miembros de nuestra clase de graduación merecen una ceremonia de primera clase para celebrar sus logros en la escuela secundaria.
La administración se ha reunido con los miembros del Consejo Estudiantil, junto con los Oficiales de la Clase, para discutir la formulación de un plan. Una vez que se finalicen los detalles, se hará un anuncio que detalla el producto final. Recuerde que debemos cumplir con todas las ordenanzas gubernamentales y / o locales durante esta pandemia. Lo último que queremos hacer es poner en peligro la salud y el bienestar de cualquiera de nuestros estudiantes y / o miembros de nuestro personal.
Cualquier plan de graduación finalizado incluirá tanto la Ceremonia de Inicio de la Clase de 2020 como la Ceremonia de Medalla de Graduado Distinguido de la Clase de 2020.
---
WELCOME TO THE HAZLETON AREA ACADEMY OF SCIENCES
Attention Parents & Students
We will be utilitzing the Edgenuity Online Learning Platform for the remainder of the school year. Click on the Edgenuity logo below to access the platform. For additional resources including the student orientation video, please click on the site short cut "Student/Parent Resources."
Atención Padres y Estudiantes
Utilizaremos la plataforma de aprendizaje en línea Edgenuity para el resto del año escolar. Haga clic en el logotipo de Edgenuity a continuación para acceder a la plataforma. Para obtener recursos adicionales, incluido información de inicio de sesión y el video de orientación para estudiantes, haga clic en el acceso directo del sitio "Recursos para estudiantes / padres" a la izquierda de la página web.

Testing for Upper Classmen
Upper classmen who are interested in attending the Academy beginning in the 2020-2021 school year had to be postponed from April to a date yet to be determined. As soon as students are allowed in the HAAS building, I will set a testing date and time. I will accommodate anyone who cannot make the date and time I set by letting you test by appointment with me. If students are not allowed in over the summer, I will look at alternative methods to accept you.
Purchase 2020 Yearbooks Here


COVID-19 Review and Enrichment
Dear Students and Parents or Guardians,
Your child's teachers now have their classes open on Edgenuity. Their is a link above to login and information in the link you will find in the red box on the left of the webpage called, "Parent/Student Edgenuity Resources". The teachers may continue to do most of their instruction on Schoology, Slack, or from their webpage. Your child should still login to Edgenuity for attendance and to look for work or links to other sites. This is how we will keep track of who is logging in and if the students work on any assignments in Edgenuity, they will get credit towards the class they are working on. They should work on any incomplete work from the end of Quarter 3 the week of 5/4/20 and begin Quarter 4 work on 5/11/2020.
I hope all of you are safe and healthy in every way. We will get through this together. Rest assured, we will continue to do the best we can for all students. All we can ask in return, is that you do your best, as well. Please be patient with us and with the technology issues you are having.
If your child has not been in contact with their teacher, please email them or login to Edgenuity as soon as possible. You may also email me.
Thank you and best wishes to all of you as we go through this pandemic. Feel free to email me with questions or concerns.
Sincerely,
Mrs. Marie Ernst
ernstm@hasdk12.org
Parent Information Night for incoming students for the 2020-2021 school year-postponed due to the state closing of all schools
Watch for update- I will be posting the PowerPoint I planned on using that evening this Wednesday.
PA School Climate Survey link and codes
Please make sure you use the drop down option and choose the Hazleton Area Academy of Sciences
Invite Codes:
Parent: G3Z5NA
Community Member: PILKGT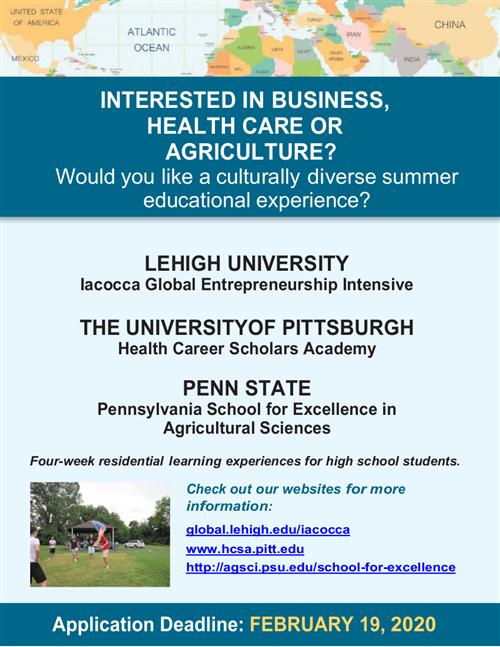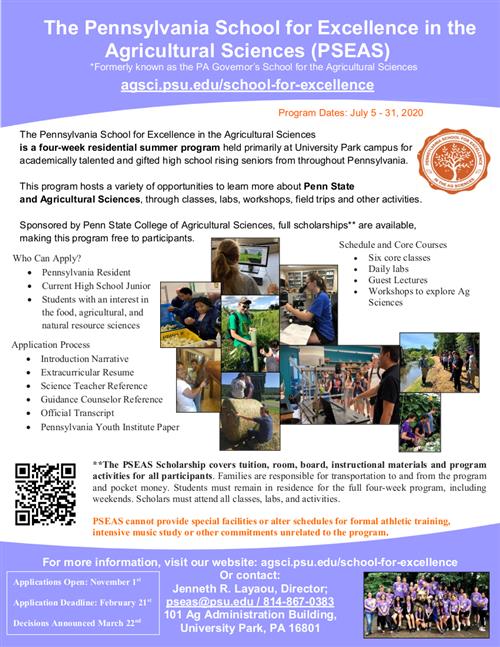 Tutoring is available for all students on Mondays and Wednesdays after school until 3:30 PM at the Academy
Students can receive help with time management, study skills, and understanding content
See Mrs. Hopkins to sign up
---
Mrs. Marie Ernst, Principal, and Mr. Brian Jacobs, physics and math teacher, were trained in stategic plan analysis for STEM schools through the Luzerne County Intermediate Unit 18 in the fall of 2017. We performed the analysis of the school, with the help of LIU 18, and have been working with all faculty to implement the improvements at the academy. We are working to make our school even better.
6 Steps to prevent the flu
1. Wash your hands with soap and water for 20 seconds.
2. Cover your nose and mouth with a tissue when you cough or sneeze.
3. Avoid touching your eyes, nose and mouth.
4. Avoid close contact with sick people.
5. Stay home if you are sick.
6. Get a flu vaccine
For more information regarding influenza visit www.cdc.gov
King's College
Lackawanna College
Lackawanna College is now offering Introduction to Statistics and Data Analysis
You must be enrolled in Honors Probability and Statistics at the Academy
The cost for the course is $300.00
Credits transfer to all state universities and many other colleges and universities
See Mr. Matterazzo, Mrs. Hanczyc, or Mrs. Ernst for an application.
LCCC
Luzerne County Community College online classes can be taken by seniors during the school day in the 2018-2019 school year. They will assigned to one period of the day. The list of courses is available under college classes (drop down menu).
Wilkes University
Wilkes University online classes can be taken by seniors during the school day in the 2018-2019 school year. They will assigned to one period of the day. The list of courses is available under college classes (drop down menu).
---
Investigation
Discovery
Team Work
Presentation
---
The Academy is a S.T.E.M. (science, technology, engineering, and math) magnet school in the Hazleton Area School District. The academy offers a variety of learning opportunities in the sciences, including onsite college courses at reduced tuition rates, project-based learning, individual and group work, and many creative ways for students to demonstrate their knowledge.
College Classes Offered at the Academy
Introduction to Engineering Design (EDSGN100) Penn State University
Effective Speech(CAS 100A), Penn State University
Chemistry 151 and Chemistry 152
Biology 151 and Biology 152 taught by Mr. Jeff Koch
All courses are offered at greatly reduced tuition rates.
---
Ear Buds
No EAR BUDS or HEADPHONES are allowed in school
---
Mrs. Marie Ernst, Principal
Hazleton Area Academy of Sciences
40 Azalea Drive Drums, PA 18222
Phone: (570) 459-3221, Ext. 88501
Email: ernstm@hasdk12.org
Fax: (570) 359-3605
Secretary: Mrs. Vanessa Barletta, Ext. 88500