COVID-19 UPDATE
Who has access to the Internet? Kindly click on the link below to complete the recommended survey:
---
---
---
Breakfast & Lunches are being served starting Wednesday, March 18, 2020 (11:30 A.M. - 1:00 P.M.) at the following locations for

ALL STUDENTS

:
Freeland Elementary / Middle School

Heights-Terrace Elementary / Middle School

Hazleton Area High School
H.A.S.D. Central Warehouse will be closed for deliveries starting Wednesday, March 18, 2020 and remain closed until further notice. Please check this webpage for any changes / updates.
Kindergarten Registration is cancelled until further notice.
---
HAZLETON SCHOOL CLIMATE
Hazleton Area School District would like parents and community members that have students in the following schools: Freeland Elementary/Middle School, McAdoo Kelayres Elementary/Middle School, Hazleton Area High School, Hazleton Area Career Center, and Hazleton Academy of Sciences to participate in a brief survey to give us feedback regarding our schools. This school climate survey will take approximately 5 minutes to complete and will address school safety, social emotional learning, and student support. All HASD schools will participate in this initiative during the 2020-2021 school year, and we look forward to your feedback!
Invite Codes:
Parent:

G3Z5NA
Community Member:

PILKGT
---
Clear Bag Policy (Please note that this policy is for the

Harman-Geist Stadium

and the

H.A.H.S. Gymnasium & Natatorium

Events ONLY)
---
---
SCHOOL CLOSED
Monday, March 16, 2020 - Tuesday, April 6, 2020
---
Today is

Thursday, April 2, 2020

, the

123rd

day of school for the 2019-2020 school year for

students

. There are

57

school day(s) remaining in the year and

10

day(s) left in the third (3rd) quarter.

(Friday, March 27, 2020)

.
SCHOOL CLOSINGS 2019-2020 TO DATE = 2 Days
Monday, December 17, 2019 school was closed for weather related event. This day will be made up on Friday, March 20, 2020.

Wednesday, January 8, 2020 school was closed for weather related event. This day will be made up on Thursday, April 9, 2020.
---
---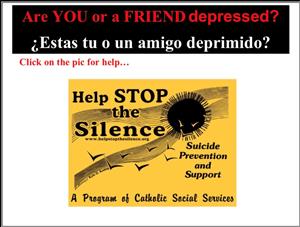 ---
The mission of the HASD is to enhance student learning by focusing all aspects of the school environment on the intellectual, social, emotional and physical development of students.
---
Subscribe to Our Page
Click the subscribe link below
The Hazleton Area School District does not discriminate on the basis of race, color, national origin, sex, disability or age in its programs or activities and provides equal access to all designated youth groups per the Boy Scouts Act.

Inquiries regarding the non-discrimination policies may be directed to the Title IX Coordinator at (570) 459-3221 ext. 81566 or the Section 504 Coordinator at
(570) 459-3111 ext. 3155 at
1515 West 23rd Street, Hazle Township, PA 18202.