January is School Director Recognition Month
Say THANK YOU to our Hazleton Area School District Directors!
Mrs. Linda DeCosmo, President
Mrs. Jaculin Scarcella, Vice-President
Mr. Anthony Bonomo, School Director
Mr. Robert Fiume, School Director
Mrs. Ellen McBride, School Director
Mr. Robert Mehalick, School Director
Mr. Edward Shemansky, School Director
Mr. Alexander van Hoekelen, School Director
Mr. Wister Yuhas, Jr., School Director
Public education is more than just learning basic math, science, English, and history; it's a platform for students to reach their potential. It inspires hope for a new generation and a successful future.
Hazleton Area School District exists, in part, because individuals volunteer their time to make educated decisions about the issues facing public schools. Every January we celebrate these everyday heroes – the nine elected School Directors who serve our students and educational system.
As your Superintendent of Schools, I have the distinct pleasure of working with this group of nine on a regular basis. We share the same devotion, vision, and mission for the betterment of Hazleton Area School District. Our collaborative and communicative working relationship is the cornerstone for success. The same is true of all of the administration, faculty, and staff of this wonderful District.
Our School Directors make difficult, informed decisions for the betterment of our students. They vote on multi-million dollar budgets, hire staff, support textbooks, review bus schedules, approve policy, among many other important decisions, all for the successes of our students.
These dedicated volunteers reside in our community. They are our friends, neighbors, community leaders, and parents at your school.
During this month of recognition, we ask you, the School Directors' fellow community members, to show your appreciation for their service. Please show your gratitude in some way for their time, effort, and dedication to public education's advancement. Thank them for advocating on behalf of our collective interests and making the difficult decisions. Most importantly, thank them for being everyday heroes and making our students' success their priority.
Celebrate your School Directors!
---
Clear Bag Policy (Please note that this policy is for the

Harman-Geist Stadium

and the

H.A.H.S. Gymnasium

Events ONLY)
---
---
REGULAR SCHEDULE
Monday, January 27, 2020
---
Today is

Monday, January 27, 2020

, the

90th

day of school for the 2019-2020 school year for

students

. There are

90

school day(s) remaining in the year and

43

day(s) left in the third (3rd) quarter.

(Friday, March 27, 2020)

.
SCHOOL CLOSINGS 2019-2020 TO DATE = 2 Days
Monday, December 17, 2019 school was closed for weather related event. This day will be made up on Friday, March 20, 2020.

Wednesday, January 8, 2020 school was closed for weather related event. This day will be made up on Thursday, April 9, 2020.
---
---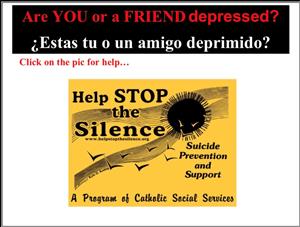 ---
The mission of the HASD is to enhance student learning by focusing all aspects of the school environment on the intellectual, social, emotional and physical development of students.
---
Subscribe to Our Page
Click the subscribe link below
The Hazleton Area School District does not discriminate on the basis of race, color, national origin, sex, disability or age in its programs or activities and provides equal access to all designated youth groups per the Boy Scouts Act.

Inquiries regarding the non-discrimination policies may be directed to the Title IX Coordinator at (570) 459-3221 ext. 81566 or the Section 504 Coordinator at
(570) 459-3111 ext. 3155 at
1515 West 23rd Street, Hazle Township, PA 18202.