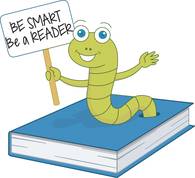 Welcome To 5th Grade Reading
Hello new 5th Graders!!! Welcome to 5th Grade Language Arts at Maple Manor Elementary/Middle School! I am so excited to be your teacher this year! I know it will be a really great year, and a very interesting year! We can do this virtual learning together! I can't wait to help you explore through Reading, English, Writing, Spelling & Handwriting! We will work hard and laugh harder!

If we get back into the school building, Please be sure you are prepared with the materials you will need. Pencils are a must all year!! Have a new one each week, and you will be good!

As the year continues, please always be prepared to learn, as we will be introducing and working with new material each and every day!!