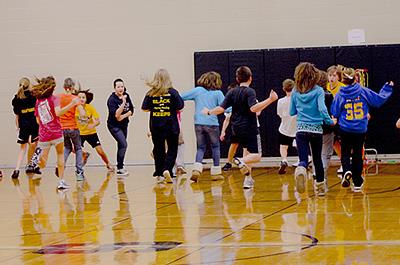 Phone: (570)436-1187
Email:
Degrees and Certifications:
Lock Haven University B.S. Physical Education East Stroudsburg University M.Ed. Physical Education
Mrs.

Judith North Pavlick

I am looking forward to starting my 38th year of teaching. Heights Terrace Students will be participating in Physical Educations classes. Sneakers are required and must be tied at all times. Clothing should be comfortable and appropriate for physical activity. A note from a parent or a medical doctor is required for any missed class. Please encourage your student to be active. In this technological world they tend to forget to be a kid.

IT IS THE PARENT'S RESPONSIBILITY TO INFORM ME OF ANY EXISTING MEDICAL CONDITION THAT MAY IMPEDE PHYSICAL ACTIVITY.

Todos estudiantes de Heights Terrace participaran en clases de educación física. ZAPATOS DEPORTIVOS SON OBLIGATORIOS, Y LAS TRENZAS DEBEN ESTAR AMARRADAS EN CADA MOMENTO. Ropa debe ser cómoda y apropiada para actividad física. UNA NOTA DE UN PADRE O UN DOCTOR ES OBLIGATORIA POR CADA CLASE FALTADA. Por favor aliente su estudiante a estar active. En este mundo tecnológico se les olvida ser niño.

Es la responsabilidad de los padres a informarme de cualquier condición médica que pueda impedir actividad física.