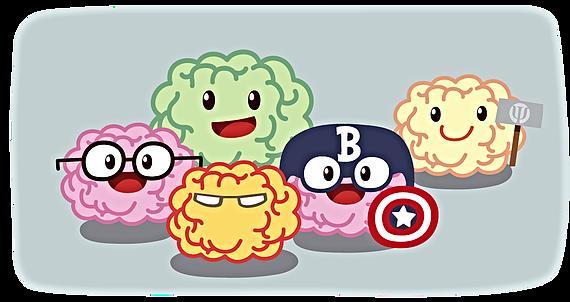 Calling All Writers, Artists, and More (Videographers) to submit items to Brain Stamp an online Psychology Magazine for Teens!

October 12, 2016 |

Brain Stamp is a student-run online psychology magazine with articles and graphics that aim to teach and share ideas about psychology with one another. At the core, Brain Stamp is by students, for students.

Together, we are on a mission to break down the complex world of psychology into smaller pieces so that the study of you and me can be as accessible as possible. We strive to create content for students that helps them to better understand the field and realize how awesome it is.

Sounds interesting? Good, because this is now where YOU come in.

We accept submissions on a rolling basis. Yeah, that's right. We're open all day, every day.

Are you a great writer? What about an artist? Videographer? But, most importantly, do you love psychology? If you answered "yes" to at least one of the previous questions, then use your talents to show the world your thoughts, knowledge, and ideas about the exciting field.

Confused about what to write? Here are some ideas:

Graphics about the different parts of the brain and their functions

Tips and tricks for studying psychology

The latest psychological research discoveries at top universities

Whatever you do, the ultimate goal is to build an online community that brings high schoolers together under one passion: psychology.

Submit your work via EMAIL to brainstampmail@gmail.com, along with your NAME(S) and SCHOOL NAME.

Once submitted, the Brain Stamp Executive Editors will review, edit, and publish selected articles and include original graphics (if needed) just for YOU!

TECHNICAL DETAILS:

For articles, have about 400-600 words

Your writing should sound like you are teaching your younger siblingabout the particular topic (i.e., make your article fun, interesting, and accessible by using colloquial terms)

We will contact you if you are selected

If you have any questions, then feel free to contact us! We truly hope you contribute to our community.

https://www.brainstamp.org/single-post/2016/1/6/Calling-All-Writers-Artists-and-More

ABOUT US Brain Stamp

According to USA Today, the second most popular college major today is psychology, the scientific study of mental processes and behavior. However, for a field that is supposed to relate to everyone's lives, the existing data sources provide scant information that the younger generations can easily understand.

Founded by Yena Kim & Abby Flyer in 2015, Brain Stamp was established to create an online community that brings high schoolers together under one passion: psychology.

This is a student-run psychology magazine with original content that aims to share psychological ideas with one another.


Are you ready to learn more about your mind?

https://www.brainstamp.org/contact

Contact Us brainstampmail@gmail.com

brainstampmail@gmail.comWe are always looking for future contributing writers and artists. If you are a high schooler who loves psychology and wants to show off some talent, then let us know below!