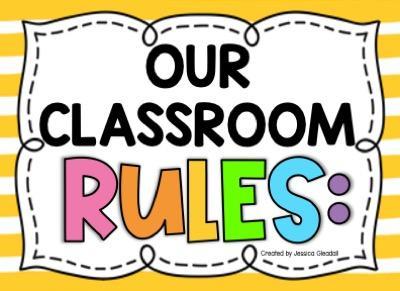 Our class will spend an excessive amount of time discussing our classroom rules throughout the school year. All students will follow our classroom rules and show HAWK PRIDE.

1. Listen when someone is talking.

2. Follow directions the first time they are given.

3. Treat everyone with kindness and respect.

4. Take care of our school and classroom.

5. Work and play safely and quietly.

6. Always show Hawk Pride.