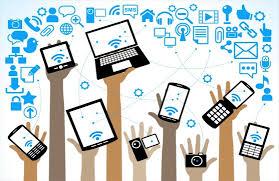 What Technology Do We Use?
1. We are using Microsoft Teams as our classes. Here is what you need to know:

TO LOGIN:

1. www.office.com

(or the district site has a link)

2. User ID: yourschoolID000@hasdk12.org

3. Password: your lunch #

(create security questions the first time)

4. This is your Microsoft portal. You can create new documents or presentations. MOST important--

this is how you get to class!!!

5. You will see your Teams (classes) as Boxes or Tiles

WHAT WILL YOU USE?

CHANNELS: where information about assignments and questions will be

NOTEBOOKS AND ASSIGNMENTS: where you will take notes, complete assignments, and take assessments

CALENDAR: where your Meetings (classes) will be scheduled

There is much to be done!

See you soon!!!!!

2. We all need friendly reminders when a paper is due, or

when we owe a task, or

when we have a change in responsibility,

or when our teacher needs us to focus on something.