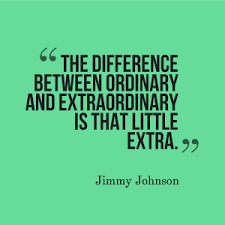 Classroom Expectations and Grading Procedures
Classroom Rules:

Be prepared for class daily

Arrive to class on time

Writing utensil(s), notes and books are necessary daily

Assignment should be completed on time

Missed assignments are the student's responsibility and must be completed within one week of the due date or there may be a deduction in points.

Some graded assignment passed back to students can be turned in with corrections made and work shown within one week will be re-graded.

Some corrections will only allow partial credit.

Show respect for teachers, classmates, and classrooms

Classroom disturbance and disrespect will not be tolerated!

Please clean up after yourself and return all classroom supplies

This classroom is not mine, we need to respect belongings of others.

Follow all given directions and stay on task

Work to the best of your ability

Do not be afraid to ask questions, extra math examples will always be available

Notebook/binder/folder should be well organized with all notes and assignments

Students are required to take notes and following along with all examples that are presented during direct teacher instruction.

Do not cheat. Cheating results in a zero. (This includes, but is not limited to, talking during a test or quiz, looking at another students test or quiz, or copying another student's work.)

Work together

Ask for help

Use practice to strengthen your skills

All school rules must be followed (as stated in Student Handbook).

This includes NO CELL PHONE USE during class time.

Cell phones can and will be collected at the beginning of each class period as necessary.

Cell phones/earbuds that are seen during class time will be collected and reported as necessary.

In order to leave the classroom, the end of the period bell must ring or you are required to have a pass.




Grading:

Your grade in my classroom will be based upon the following:

Tests/Quizzes: 25% of your grade will be based on test and quiz scores.

Tests and quizzes will be based off of a point system. A test, for example, may be worth 50 pts while a quiz may only be worth 15pts.

Students will be tested after each chapter/unit is complete.

Quizzes will be given periodically throughout each chapter/unit. All students may have the opportunity to take one re-quiz where the higher grade may be recorded or averaged with the prior grade. Any student interested in requizzing will be required to discussion with the teacher to choose a date and time and will be required to review. It is also suggested that the student meets with me to discuss their original quiz results before taking the re-quiz. Requizzes can not be taken after the chapter/unit test has been completed.

Assignments/Classwork: 25% of your grade will be based upon in class assignments and participation.

All in class assignments may not be checked and graded, but students are required to complete the assignments in the allotted amount of time. Assignments will be checked through putting problems on the board, comparing work with peers, or handing in the assignments (as I feel it is necessary).

Participation/Homework: 25% of your grade will be based upon class participation, following and abiding by all school rules, and the correct completion of daily PDN (Please Do Now) problems that will be assigned at the beginning of each class period.

Midterm/Final Exam: 25% of your grade will be based upon the completion of a midterm and or a final exam. Reviews will be completed before the midterm or final are taken. Students will have multiple opportunities to ask questions and review prior to testing.