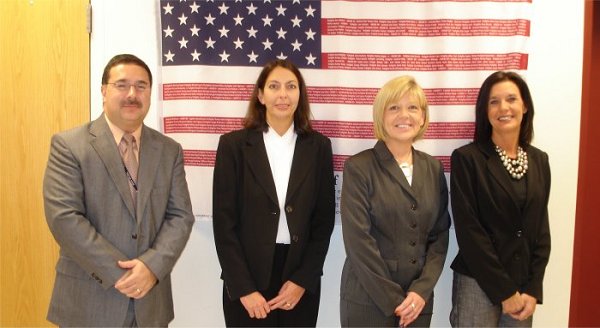 Carl Manfredi
Rosemary Hockenbury
Debra Yanuzzi

Kim Ecker
Director of Special Supervisor Assistant Director Supervisor
Education / Early Intervention Special Education
It is the Hazleton Area School District's mission to provide meaningful special education services and instructional activities for students with disabilities to help them adequately prepare for their futures as contributing members of our community. At HASD our organizational culture is firmly based on the principles of fairness and equity. These principles are the key decision making factors related to our district's operation. We embrace an inclusive philosophy for students with disabilities because we believe it is the right thing to do. These principles and values are pervasive in our everyday relationships and are the essence by which we organize our schools and they are reflected in the way programs are designed and policies are adopted.
"Because we all share in the dreams our children have, it is our mission to catch those dreams and make them a reality."
The Hazleton Area School District prides itself on having quality special education programming that services all of the following disabilities as recognized by the state of Pennsylvania:
Autism

Blindness/Deafness

Hearing/Visual Impairment

Developmental Delay

Emotional Disturbance

Intellectual Disability

Multiple Disabilities

Orthopedic Impairment

Specific Learning Disability

Speech/Language Impairment

Traumatic Brain Injury

Other health impairments
Our district offers the following support services:
Eligibility for special education programs and services is determined after a student receives a Comprehensive Multidisciplinary Evaluation and with the development of an Individualized Educational Program (IEP), which indicates specially designed instruction needed by the student. Due process procedures are followed including written parental permission prior to evaluation and/or placement of the student.

Please click
here
to access the Special Education Plan Report (7/1/2015 - 6/30/2018)