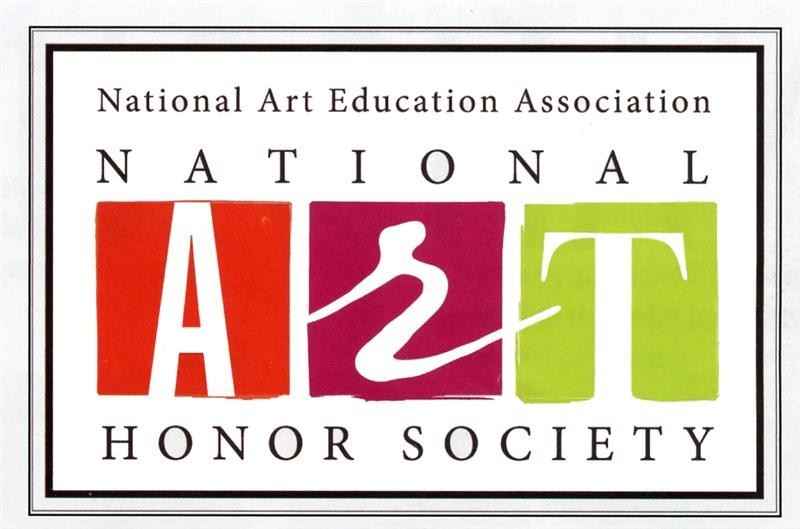 The Hazleton Chapter of the National Art Honor Society
How exciting it is that we have this new opportunity! Hazleton Area School District now has our own chapter of the esteemed National Art Honor Society! I am the chapter sponsor who created bylaws, will oversee all applications, register inductees, and distribute all certificates and relevant information.

Overview

* Sponsored by the National Art Education Association (NAEA)

* Chapter Sponsor: As a member in good standing of the NAEA, I was able to construct bylaws with their constitution as a foundation, but also with chosen modifications for our chapter.

* Student membership qualifications:

* Grades 11 and 12 who have completed at least 3 credits of art in the high school's entire art department (academy and non-academy).

* A minimum of a 93% average must be met in all art classes taken.

* An overal minimum GPA of 80%

* Student submits a transcript (issued by the guidance dept) to me by the deadline announced (Dec 14th currently, another deadline will occur in the spring).

* Similar to the foreign language honor society, a student is considered eligible and/or an active member even when not currently taking an art class.

* An announcement will be made when certificates are available. At that time, I will also give a paper about optional items that could be purchased.

* Benefits:

* Positive recognition of exceptional artistic effort.

* Impressive addition to students' resumes.

* Students receive a certificate, and may wear a pin at graduation. (Additional items can be purchased by the student, such as t-shirts).

* Optional newspaper/yearbook photo of chapter members.

* Scholarshp opportunities:

* Several accredited Art Colleges/Institutes have partnered with the NAEA to offer exclusive scholarships beginning at $4,000.

* Pratt School of Art & Design, Brooklyn, NY

* Maryland Institute College of Art, Baltimore, MD

* The Art Institute (50 locations nationwide and online)

* Columbus College of Art & Design

* Students can opt to be on the NAHS email list to receive ongoing information of additional events/opportunities/career information/art shows & contests.

* Chapter sponsor could exhibit student artwork on the largest online student art museum, and the NAHS Pinterest page.